Fri, Feb 7th, 2020 NYC

https://www.printedmatter.org/programs/events/1067


Friday, Feb 14th, 2020 (Valentine's Day)
PRETTY GROSS Group Show @ Superchief NY
Free from 5-9PM. Afterparty $10 - Superchief NY - 1628 Jefferson Ave., Queens, NY

PAST EVENTS
Saturday, December 14th - Meet Mike @ Big Apple Comic Con, New Yorker Hotel, NYC


Sept 6-28 Windsor, Ontario CANADA - Boiled Angel screening & Mike Diana Art Exhibition
7 Aug - 30 Aug - MIKE DIANA. SELECTED WORKS. GLASS DOOR PROJECTS
Opening Reception: Thurs, August 15th, 6 - 8 PM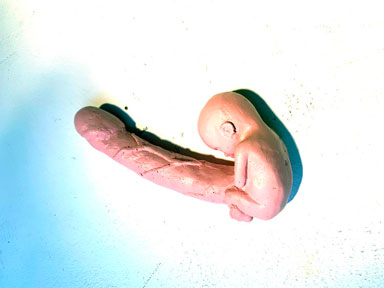 @ Empirical Nonsense
87 Rivington Street New York, NY 10002 USA
PRESS RELEASE
mike-diana-selected-works
Fri- JUNE 21 & Sat- JUNE 22, 2019
TROMADANCE FILMFEST - Brooklyn, NY
- Screening of Boiled Angels: The Trial of Mike Diana
- Screening of G.O.P.(Gag On Penis) animated music video of Mike Diana's cover art for TFG the band
- Exclusive release of new Mike Diana/TROMA t-shirt - "the most tromatizing tee shirt design
Troma has released in collaboration with comics legend Mike Diana"
- Q&A's with Mike Diana, Frank Henenlotter and Troma's Lloyd Kaufman
http://tromadance.com/schedule.php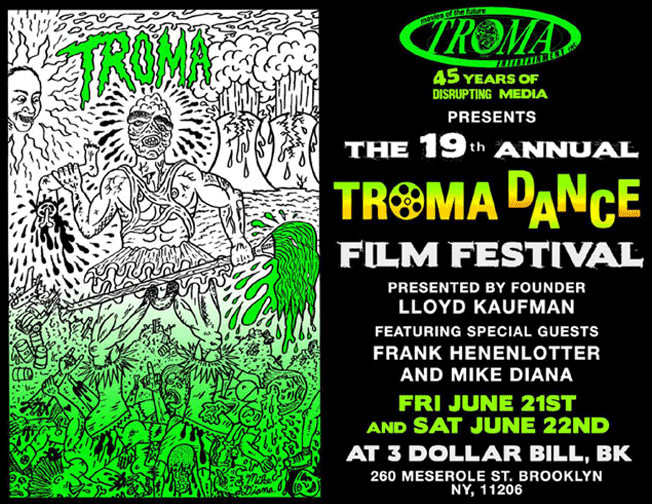 tromadance.com
3dollarbillbk.com
May 24 - 26, 2019 - Harrisburg PA
MOVIATE Underground FILM Festival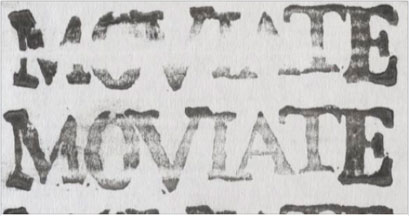 BOILED ANGELS: The Trial of Mike Diana
Special screening with artist Mike Diana in attendance
April 4, 5, 6, 2019
Cleveland International Film Fest (CIFF43)
BOILED ANGELS: The Trial of Mike Diana
Special screening with artist Mike Diana in attendance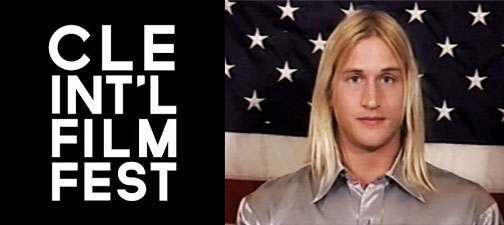 CIFF43 Screenings: Tower City Cinemas
Thursday, April 04, 2019 at 8:50 PM
Friday, April 05, 2019 at 4:50 PM
Saturday, April 06, 2019 at 2:30 PM

November 22, 2018
Montpellier, France @ La Jetée

80 rue du faubourg Figuerolles
Montpellier, France
facebook
November 15-18, 2018
Geneva Switzerland - Le Monstre Fest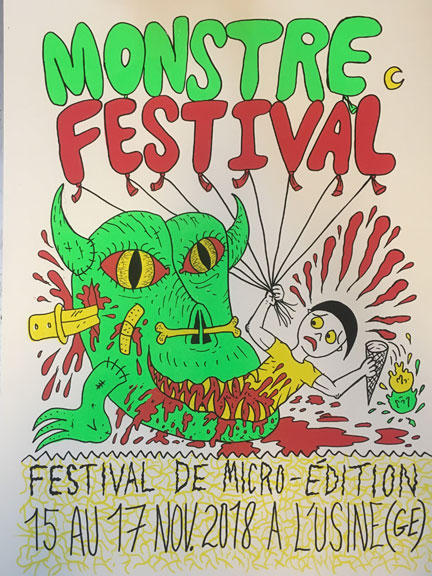 L'Usine - Centre Culturel Autogéré
4 Place des Volontaires, 1204 Geneva, Switzerland
Facebook
Facebook event page
Le Monstre website
Sat, Nov 10th, 2018 - Brooklyn NY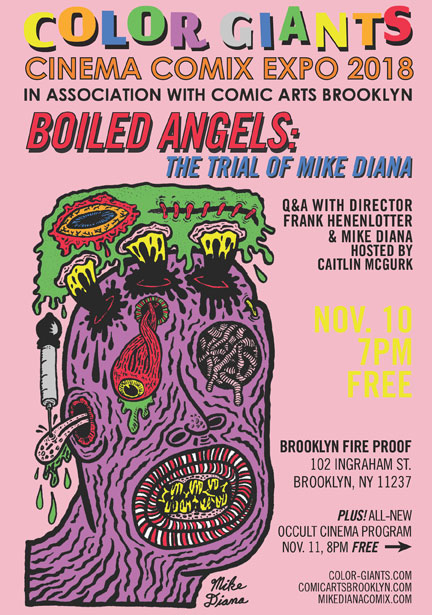 Free Screening: BOILED ANGELS: The Trial Of Mike Diana
Q&A with Mike Diana and director Frank Henenlotter
in association with Comic Arts Brooklyn
@ Brooklyn Fireproof - 102 Ingraham Street, Brooklyn NY 11237
presented by Color Giants @Khloaris


Sun, Nov 11th - Meet Mike @ Comic Arts Brookyn


COMIC ARTS BROOKLYN FREE ADMISSION

@ Pratt Activities Resource Center

395 Dekalb Avenue

Brooklyn, NY 11205

Presented by

Desert Island Comics

& Pratt Institute
SUN, NOV 4th, 2018
ITHACA NY - BOILED ANGELS: The Trial of Mike Diana
Special screening with Mike Diana and director Frank Henenlotter in attendance


IthacaFilmFestival.com
IFF Facebook
Fri, Sept 21-23, 2018 @ Printed Matter - THE NY ART BOOK FAIR
MoMA PS1, Long Island City, Queens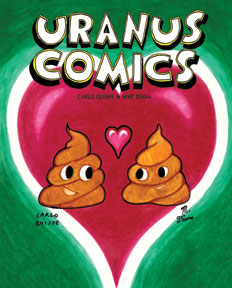 Mike Diana and Carlo Quispe will be selling the brand new
URANUS 2 - 134 page comic - say hello @ WWIII Illustrated table
https://www.printedmatter.org/programs/events/686
JULY 2018
BOILED ANGELS: The Trial of Mike Diana
OFFICIAL SELECTION @ FANTASIA FILM FEST - MONTREAL
22nd Edition! Fantasia Int'l Film Festival is recognized as the largest and most influential event of its kind in North America, ranking among Montreal's major events. It's fantastical and phantasmagorical!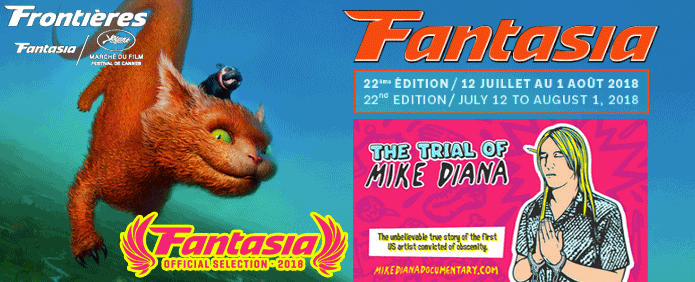 The Trial of Mike Diana screenings @ De Sève theater in Concordia University:
Sat, July 14th @ 5:05 pm
Wed, July, 18th @ 1:00 pm
THURS, JUNE 21st: MIKE DIANA LIVE on INSTAGRAM!
SEE/HEAR MIKE DIANA LIVE on INSTAGRAM @barbarian_rage - 8PM EST
Mike Diana's Blood Brain Action Figure Available Friday, June 22nd. Scott Cherry of Barbarian Rage will be talking comics, art, toys and other shit with Mike Diana on the eve of the toy drop... giveaways? #mikediana #boiledangel #bloodbrain #barbarianrage #arttoy #obscenity #firstamendment #designertoys #comicart
MIKE DIANA's BLOOD BRAIN Action Figure- Concept and Card Art by Mike Diana (Boiled Angel)
Glow-in-the-dark brain encased in a drippy, bloody body. Hand painted, hand casted, carded, numbered and signed. Limited to 50 pieces. Get yours at MikeDianaComix.com/store.html


April 27 thru May 13, 2018
MIKE DIANA SOLO EXHIBITION @ SUPERCHIEF NY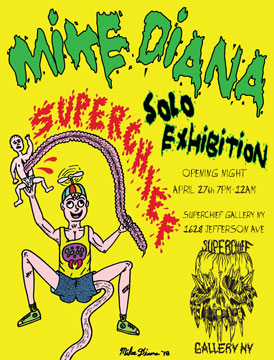 https://www.facebook.com/events/211665973190958
Wed May 2nd @ Superchief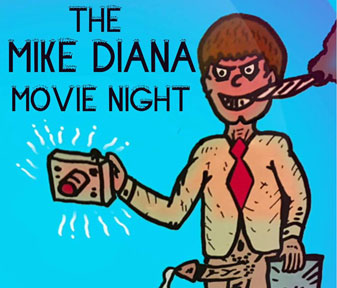 KHLOARIS presents a new program of films made by and with Mike Diana. Includes some of Mike's very unusual home movies, animated excerpts and more. Included are two new pieces made in collaboration with KHLOARIS - TFG's music video for "G.O.P. (Gag On Penis)," with Mike's CD cover/Poster art animated to striking effect, and a mini-doc "Mike Diana's Apartment."
Superchief has a dance party directly afterwards, boogie to Mike Diana's artwork. Adults only.
$10 - Wednesday, May 2nd, 2018, Superchief NY - 1628 Jefferson Ave., Queens, NY
https://www.facebook.com/events/182108512603499
Saturday, April 21, 2018

BOILED ANGELS: The Trial of Mike Diana - Pennsylvania Premiere! Mike Diana and director Frank Henenlotter in attendance! http://www.cinedelphiafilmfestival.com/boiled-angels/
Sat/Sun - April 14/15, 2018 @ BIG APPLE COMIC CON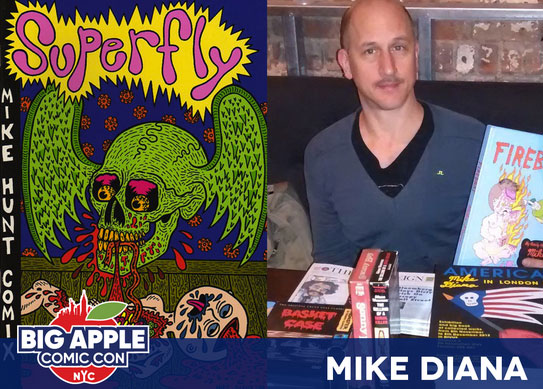 Sat, April 7th - Sun, April 8th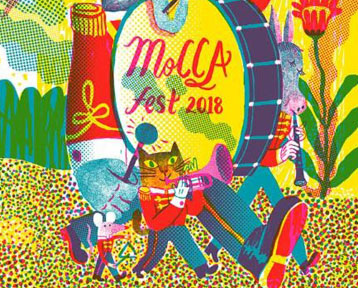 Meet Mike Diana @ MoCCA Arts Festival April 7-8th, 2018 at Metropolitan West, NYC (West 46th St between 11th and 12th Aves)
https://www.societyillustrators.org/mocca-arts-festival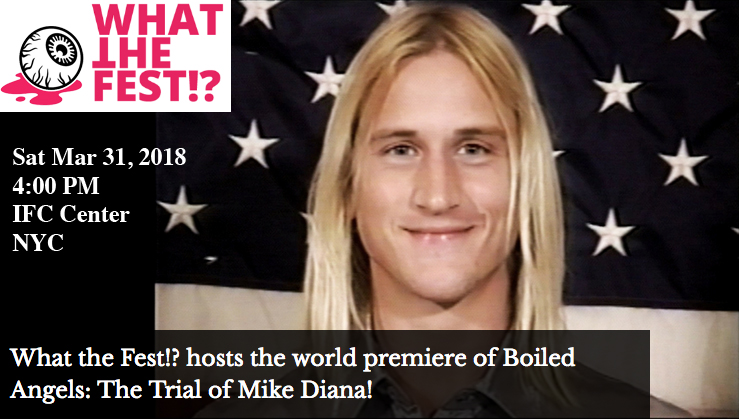 http://www.whatthefestnyc.com/film/the-trial-of-mike-diana/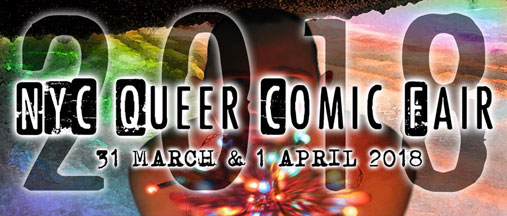 https://www.facebook.com/events/149574982428054


Friday, March 9th - 8PM
Mike Diana is part of Superchief Gallery NY Spring Group Art Show
Juxtapoz Spring 2018 Issue Release Party
Superchief Gallery NY Juxtapoz Magazine #FreeAdmission
Facebook Event Page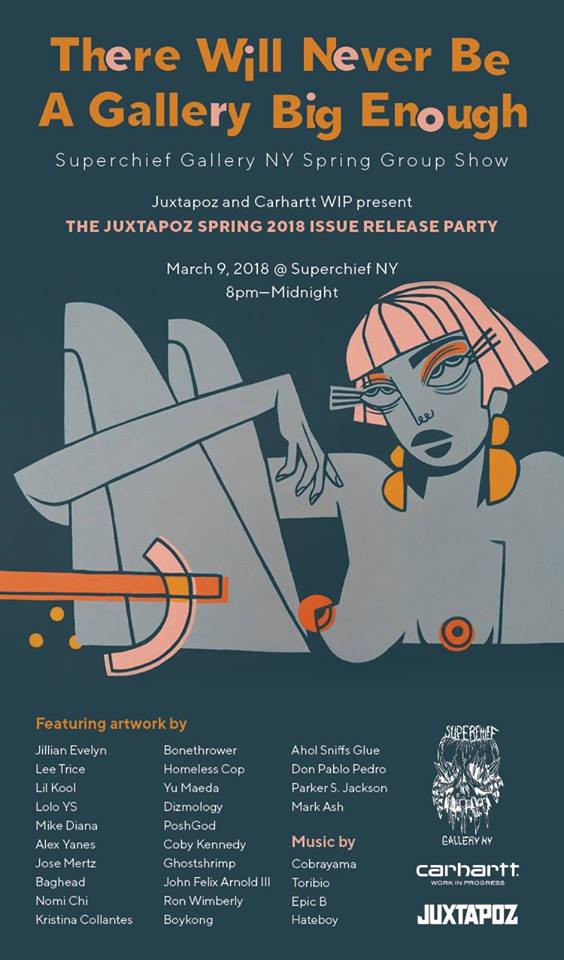 Special encore! Color Giants Underground/Experimental Animation Fest @ Superchief Gallery NY - debut of MIKE DIANA animated music video for TFG "G.O.P. (Gag On Penis)" - Wed, Feb 28, 2018, 7pm-10pm At Superchief Gallery NY, 1628 Jefferson Ave, Ridgewood, NY 11385 - $10 https://color-giants.com/
Friday, November 17
Mike Diana @ Helper in Brooklyn RESCHEDULED!!
495 Rogers Avenue
Brooklyn, NY 11225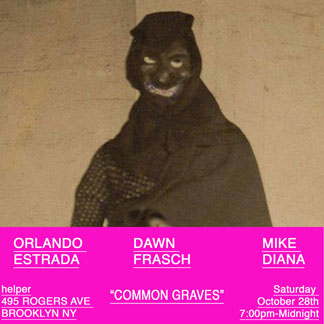 "Common Graves" Dawn Frasch Orlando Estrada Mike Diana
Curated by Carlos Rigau
http://www.helperprojects.com/
Sat Nov 11th - Mike at CAB (Comic Arts Brooklyn)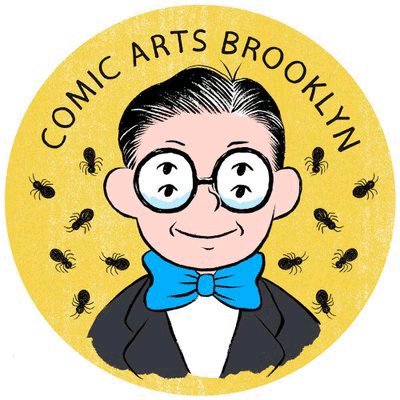 http://comicartsbrooklyn.com/
Sun Nov 12th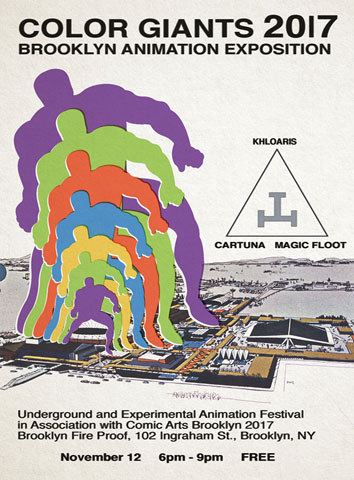 http://www.Color-Giants.com
Sun, Nov 12, 6pm – "THE COLOSSUS: Guttural, Mellow, Raucous, Tender, Raw"
Curated by KHLOARIS Featuring works by MIKE DIANA, DAME DARCY, JOHN GORAS, NOURI ZANDER, JEN DEUTROM, and others to be announced. KHLOARIS, along with infamous cartoonist Mike Diana will be on hand to discuss the animation event at Comic Arts Brooklyn 2017. Mike Diana will also have a selection of his comics and other artworks available.

Meet Mike Diana and Frank Henenlotter all weekend!

Sun Nov 5th - 3PM: The Trial of Mike Diana
Join Mike Diana - the only American artist ever convicted of obscenity - and director Frank Henelottter as they discuss the upcoming documentary that chronicles this outrageous case and how it impacted Diana's life.


SEPT 7 to OCT 5, 2017
MIKE DIANA "DEVIANT BOY" SOLO EXHIBITION
ART ON A GALLERY NYC
MAY 23 to JUNE 17, 2017
MIKE DIANA & STU MEAD IN PARIS...America's Most Wanted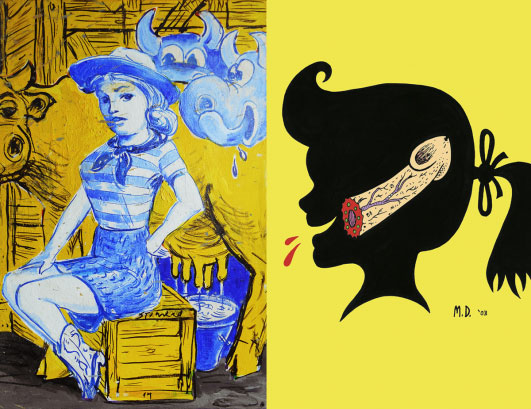 galerie arts factory - 27, rue de charonne - 75011 paris / france
tel + 33 (0) 6 22 85 35 86 / artsfactory.net
23.05.2017 17:00 - 17.06.2017
presented by DIVUS PARIS
The Show of the century! Stu Mead and Mike Diana to be present at the opening!
Hundreds of rare works! Mike's wall paint! weeeeeee!


MARCH 31 - APRIL 2, 2017
NJ HORROR CON & FILM FEST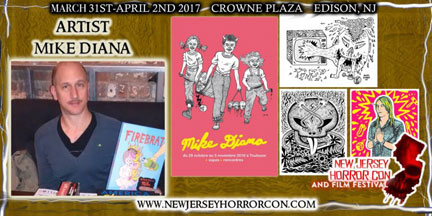 Crowne Plaza - Edison, NJ
newjerseyhorrorcon.com
newjerseyhorrorcon.com/guests/
Twitter/Instagram: @njhorrorcon
MIKE DIANA 'Boiled Angel' Solo Exhibition @ Superchief Gallery LA, CA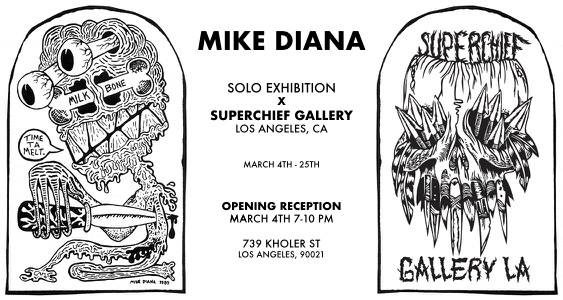 https://www.facebook.com/events/1383624681708579/
MARCH 11 - 12, 2017 - BIG APPLE CONVENTION
Artist/Creator guest Mike Diana

MIKE DIANA: TOO LOOSE IN TOULOUSSE
FRANCE October 29th thru November 5th, 2016
http://www.indelebile.org/evenements/mike-diana-tour/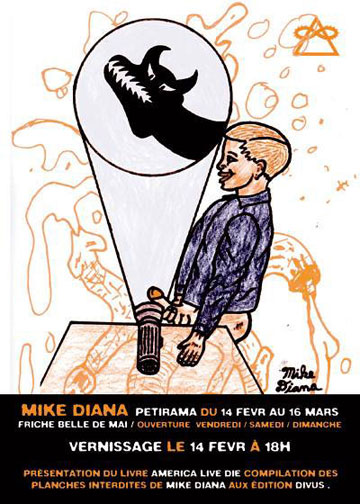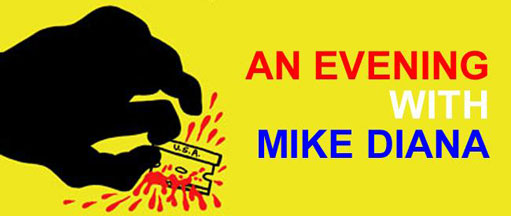 Double-feature Blood Brothers and Baked Baby Jesus - w/Mike Diana Q&A
www.spectacletheater.com/
3 flyers for Superchief NYC show. pics
here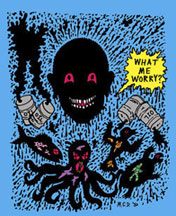 MIAMI ART MUSEUM
May 16th, 2013
A Talk with Underground Cartoonist Mike Diana

Miami New Times:
Mike Diana Returns to the State That Convicted Him of Obscenity
MIKE DIANA PUNK ROCK
PUPPET SHOW PARTIES
@Passout Records, Bklyn - Aug 8th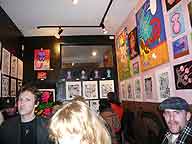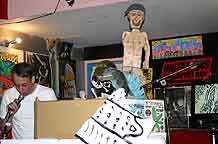 Punk Art Puppet Show Opening Night... ...and Closing Night Pics