| | | | | | | |
| --- | --- | --- | --- | --- | --- | --- |
| | | | | | | |
NEW - BLOOD SLURPEE
and SUGARFANG
BLOOD SLURPEE

Mike Diana 16-pg full-color
french publication printed in czech republic
limited edition:
$10 + $2 shipping
paypal: mikediana@testpress.net
"friend and family" ;)

International: purchase Blood Slurpee direct from publisher
White Rabbit Productions


SUGARFANG

48 page mini-paperback
only 100 copies printed
$15 + $3 shipping US
paypal: mikediana@testpress.net
"friend and family" ;)
URANUS 2 by Carlo Quispe & Mike Diana
134 pages - $35 + $5 shipping US only


Boiled Angel Publishing presents the 2nd URANUS collaboration between gay comic icon Carlo Quispe and outlaw cartoonist Mike Diana, each contributing many stories of gay love and horror, respectively.
Quispe's Asstroboy and Supermanuel, plus new Mike Diana comics, artwork and multiple full-page collaboratory spreads.
CUMMIE BEAR
1" H - tiny jewel in belly

BOILED ANGEL LIVES
1 1/4" round

KHLOARIS LOGO
2" W x 1 3/4"
New pins from Mike Diana $13 each + $3.50 shipping US only
(BUY ALL 3 PINS and get FREE SHIPPING!)
International postage, contact: info @ mikedianacomix.com

Mike Diana's BLOOD BRAIN Action Figure!
ONLY 50 MADE!
$100 each + $10 shipping/fees (US ONLY*)
*international orders contact info -at- MikeDianaComix.com
NEW BOOK!
RIP by Mike Diana
New 128-page book of horror, fun, unexpected
adventure & disaster, RIP will leave you crumpling
with laughter or shaking in fear!
Over 112 pages of recent cartoons & rare finds
from Mike's archives: Coconut Head Horror, Firebrat,
Shark Bait, Behind The Fence, Killer Toons, Hot Dawg,
The Unholy Rape Slaughter, Drink Cat Party,
Sex Shack and more, on fine heavyweight paper.
9.5 x 6.3 inches
$40 + $5 shipping media mail US only

international orders:
email info @ mikedianacomix.com
TFG G.O.P. (Gag On Penis)
Poster/CD package
$20 postpaid (US only, int'l add $8 shipping)

Mike Diana's artwork was turned down by two
CD manufacturers prior to printing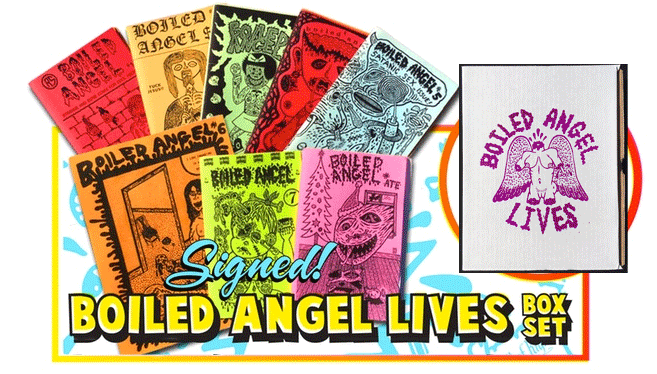 All 8 issues of Boiled Angel, reprinted by Mike Diana
For the first time since their original printing, Mike Diana's
infamous homemade fanzines BOILED ANGEL
are being reprinted exclusively by Mike!
These zines were ordered by the FDLE
(Florida Dept of Law Enforcement)
leading to Mike's arrest, trial, and tribulations.
BOILED ANGEL LIVES
Only 1,500 will be made available
Box Set = $120
(plus $10 media mail shipping - US only)


International Shipping
(plus $40 First Class International shipping)
International Orders! please email info -at- mikedianacomix.com
for any special customs info we need to know

Individual Boiled Angel issues for sale:
An edition of 300 signed/numbered copies are available now.
issues #1, 2, 3, 4, 5 = $20.00 each + postage
issues #6, 7, 8 = $25.00 each + postage

WORLD'S LARGEST FETUS

Limited Edition Mystery from Mike Diana
$50 + shipping ($8 US only)
BOILED ANGEL BOX SET (DELUXE)
Add the WORLD'S LARGEST FETUS
to Boiled Angel Box Set for an extra $30!
Total = $150 + $20 shipping = $170 - US only
INTERNATIONAL ORDERS
contact info@MikeDianaComix.com
for postage/shipping info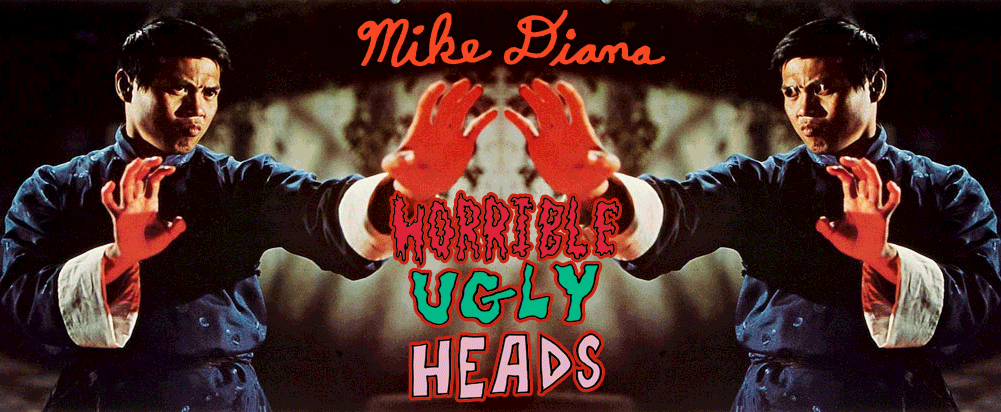 FIREBRAT
large hardcover, 203 pgs

some never-before-published,
including new 23-pg Firebrat story

$60.00 + postage ($8 US)
(Int'l first class = $38)

AMERICA - LIVE DIE Ltd Ed Box Set
528 pgs: cartoons, drawings, paintings, rarities
Vol 1: "LIVE" 400 pgs (113 multi-page comix)
Vol 2: "DIE" 128 pgs (hi-res artwork, rarities)

$100.00 + postage ($20 US)
(Int'l first class = $65)

Superfly #1
$25 + shipping

Superfly #2
$35 + shipping


IRON MONKEY! Silkscreen ($150) and Foldout CD poster ($50)
Leroy
3.5" - $10

Blue Skull
3.5" - $10

Green Weeds
3.5" - $10


School Crossing
3.5" - $10
Medium
Happy Ugly
4.5" - $15


Fred
4.5" - $15

Vampire Boy
4.5" - $15

Boiled Angel #7
4.5" - $15


Boiled Angel #8
4.5" - $15

Nancy - IRON ON
4.5" - $15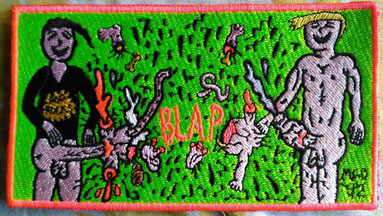 Stan & Chad Blap
5.5" long - $15

Large
Go To Hell
6.5" x 3 3/4" - $20


Stan Spirograph
6" - $20



| | | | |
| --- | --- | --- | --- |
| | | | |
| | Boiled Ange l #1 | Boiled Angel Lives (b) | Boiled Angel Lives (w) |
| | | | |
| Take Me To Your Leader | Kill | Voodoo Zulu | Head Grub |
$25 + shipping
(Mike personally screen-prints each shirt upon order, allow time for production/delivery)
US Shipping: $5 /shirt; Int'l Shipping: $15 / shirt (extra $ for Priority, Air Mail)

COLORS: Black or White Ink
on white, black, yellow, green, or red t-shirt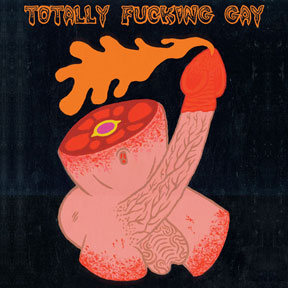 Mike Diana cover artwork for
Totally Fucking Gay
#metal #electro #indierock #grindcore #gay
TotallyFuckingGay.com

$8 direct from Mike + $3 postage US
Rare 7" Vinyl: Iggy Pop Tribute
Mike Diana foldout cover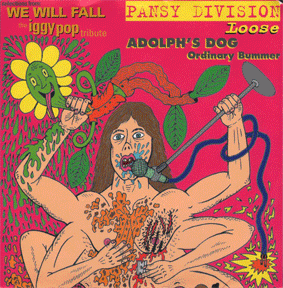 Selections from
WE WILL FALL: The Iggy Pop Tribute
(Scarce 1987 US 3-track vinyl 7" single)
$25 + postage

Pansy Division Loose
Adolph's Dog (aka Blondie) Ordinary Bummer
Joan Jett & The Blackhearts I Wanna Be Your Dog
Mike Diana original covers for #1, #2 and #4. lots of Mike Diana comix and original art inside
- each zine comes with music cassette

Cumming soon from Mike Diana
Mike Diana's Gruesome Guide to BOILED ANGELS: The Trial of Mike Diana
documentary
Severed Baby Penis - sketches and found images
Deviant Children Coloring Book
No Name No Home Made Page Zine
Gourdies (sculpted gourds from the Diana family farm)
Tantalizing Terror comic collection